Students
The majors in the College of Social & Behavioral Sciences combine the critical-thinking skills of a liberal arts education with the problem-solving skills necessary to address the real-world problems that are confronted by individuals, communities and organizations.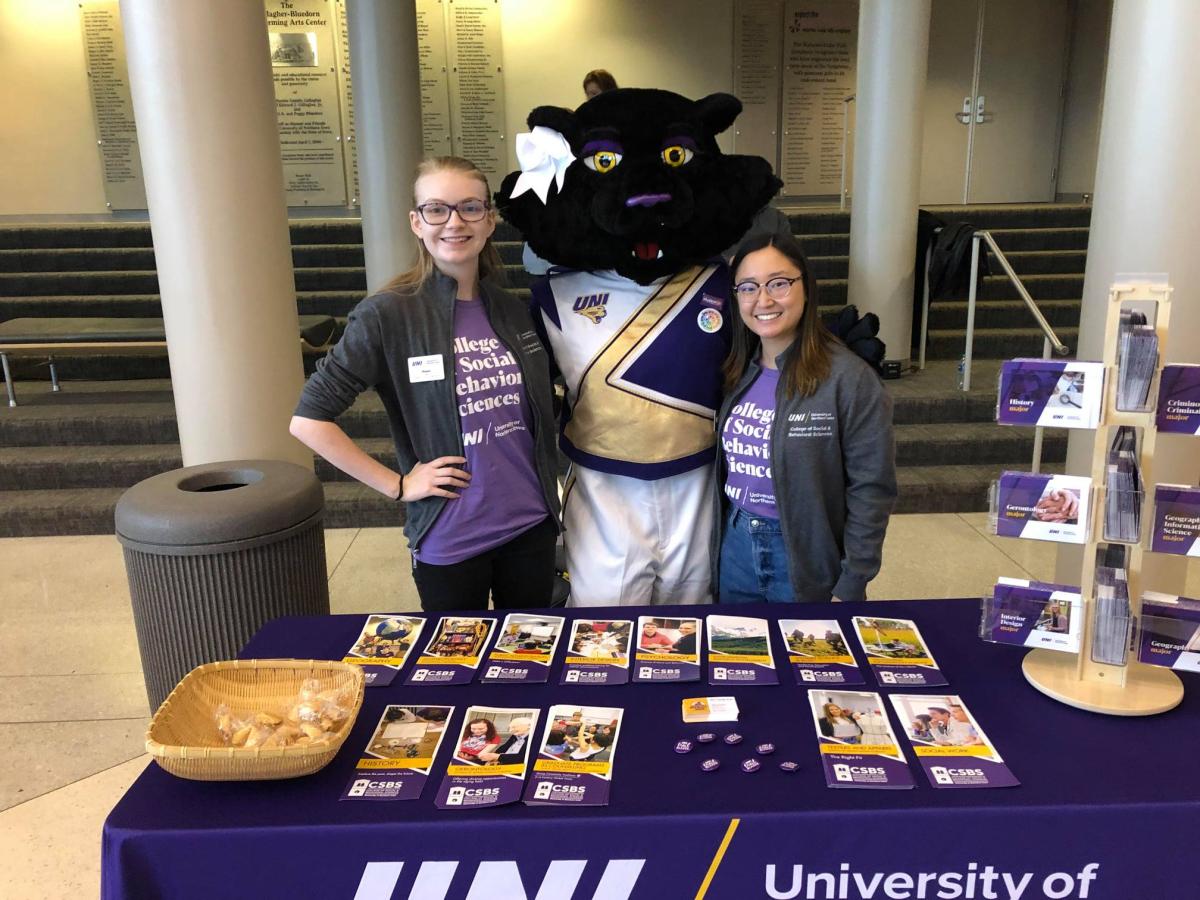 ---
Small Classes with
Individual Attention
We strive to keep our classes small, with an average 16:1 student-to-faculty ratio. Professors work to provide feedback and answer student questions both in and out of the classroom.
---
Outstanding Faculty
The professors of CSBS work to bring the latest research and ideas from their field into the classroom to better prepare students for successful careers or continued education.
---
Innovative Teaching
Our main classroom building, Sabin Hall, is equipped with the latest teaching technology and a wireless network, while our faculty are leaders on campus in the use of online learning systems.
---
Hands-on Experience
The departments of CSBS provide students with a wide variety of experiential learning opportunities, from internships and fieldwork to service learning. These experiences can provide students an important edge after graduation, whether in the job market or on graduate school applications.
---
Research Opportunities
Students have many opportunities and are encouraged to explore collaborative research experiences with faculty through independent study courses and special projects. Through these experiences, students gain valuable experience, build leadership skills and form professional relationships. Students also have opportunities to present their research at national and international conferences, and at the annual INSPIRE Student Research & Engagement Conference, the largest such student-focused conference in the state of Iowa.
---
International Opportunities
Participating in an international experience has become an essential part of an undergraduate education in the globalized 21st Century. Visit the Study Abroad page for more information on how our students and faculty have incorporated international engagement into everything we do. CSBS is only one of two colleges on campus to provide students with support for study abroad programs.