Psych grad finds niche in neuroscience
Student spotlight: Nia McClendon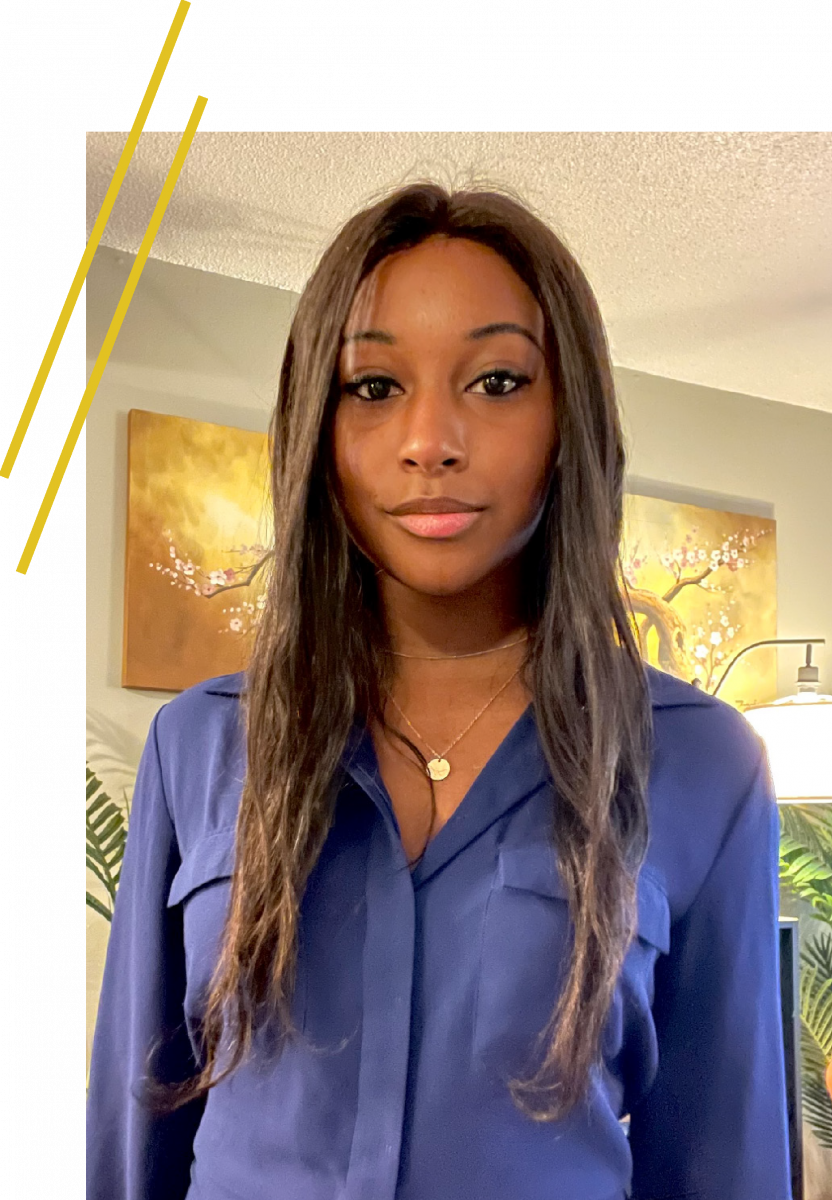 Some students are lucky to know exactly what they want to major in after high school. For others, it takes time, reflection and self determination to seek their passion. And the confidence to follow their heart.
When Nia McClendon, '21, entered UNI's biochemistry program, she assumed a career in medicine or microbiology would be in her future. But something didn't 'fit.' She was doing fine in her classes, but didn't really enjoy them. Her parents were disappointed too, they wanted a determined path for their daughter. McClendon wanted time to explore and find something she enjoyed doing. So, she decided to step away from college for a while.
During this time, she landed the position of chief medical scribe at MercyOne Hospital. She enjoyed the role, still involved with science, just in a different capacity. Soon, she found herself drawn to the resident neurologist, who would patiently walk her through CT scans and explain the processes of the brain. McClendon was hooked — she wanted to know more.
After a year and a half, she went back to UNI and enrolled in a developmental psychology class with professor Carolyn Hildebrandt. She fell in love with the subject and immediately reached out to Hildebrandt for advice.
"I was like, 'I don't know what this is called and I don't know what to do with it, but it's something I enjoy,'" said McClendon. She decided to take another course with Hildebrandt in cooperative education, where she was able to bring neuroscience into her job as a scribe.
During this experience, she wrote a paper on the neuroscience of emergency room doctors and their decision to admit. Her research found if there was a high patient load in the emergency room, doctors tended to automatically admit patients to minimize mistakes. They were at their cognitive load.
This interesting discovery led her to a confirmed path once and for all — cognitive neuroscience.
UNI doesn't have a program specifically in neuroscience, but does have a cognitive psychologist, Jiuqing Cheng. With Cheng, McClendon charged forward and hasn't stopped.
This fall she'll enter Northwestern's Cognitive Neuroscience doctoral program. A prestigious honor for an undergraduate.
She prides her connection with her professors for helping her find her path and her passion.
She also stresses the importance of not being afraid to reach out and advocate for yourself. McClendon approached both of her advisors with targeted questions. And, when she applied to neuroscience programs, she wasn't afraid to articulate how her experience was relevant.
"I was applying to PhD programs in neuroscience and competing with people who had done actual work in neuroscience. My work was in cell biology and organic chemistry, not at all relevant," said McClendon. "But it's more about the path you take, and how to explain that really well. You don't have to be a perfect fit for the program. You just need to show them that you have the drive and you're committed to it."