FROM THE DEAN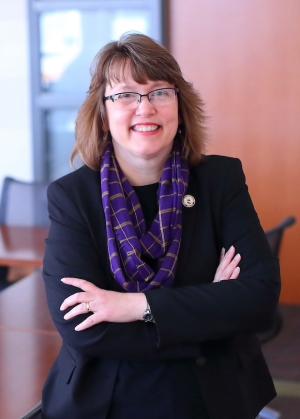 With the theme of "persevere," I am delighted to share with you a few highlights of the amazing achievements from this past year. The university successfully managed difficult circumstances during the pandemic, and our faculty, students and staff were innovative and resourceful in how they persevered and met the challenges.     
This edition of our magazine showcases how our current students and faculty as well as our alumni have persevered in many different ways. For some, they pushed through tough personal circumstances. For others, they persevered in career settings to provide the strongest support possible for populations they serve. With a degree from UNI and a major in the College of Social and Behavioral Sciences, our students are prepared for so many diverse life opportunities, and it shows in the amazing variety of paths our alumni take after graduation and their success along the way.
As always, your support as alumni and friends is crucial for our continued success. Your financial contributions, as well as your gifts of time and expertise, have allowed us to provide the best possible experiences and mentoring for our students.
Each year we look forward to receiving your updates so that we can stay connected and share your experiences with our current students. Thank you for your support, and please feel free to contact me with thoughts or questions.

Brenda Bass
Dean, College of Social & Behavioral Sciences
Statements Magazine is our way of staying connected with alumni and friends of the College of Social and Behavioral Sciences. Please enjoy our archive of past editions.