Mapping connections
GIS students capture 360° photos of Cedar Valley trails, event centers and the UNI campus for the world to view and virtually engage.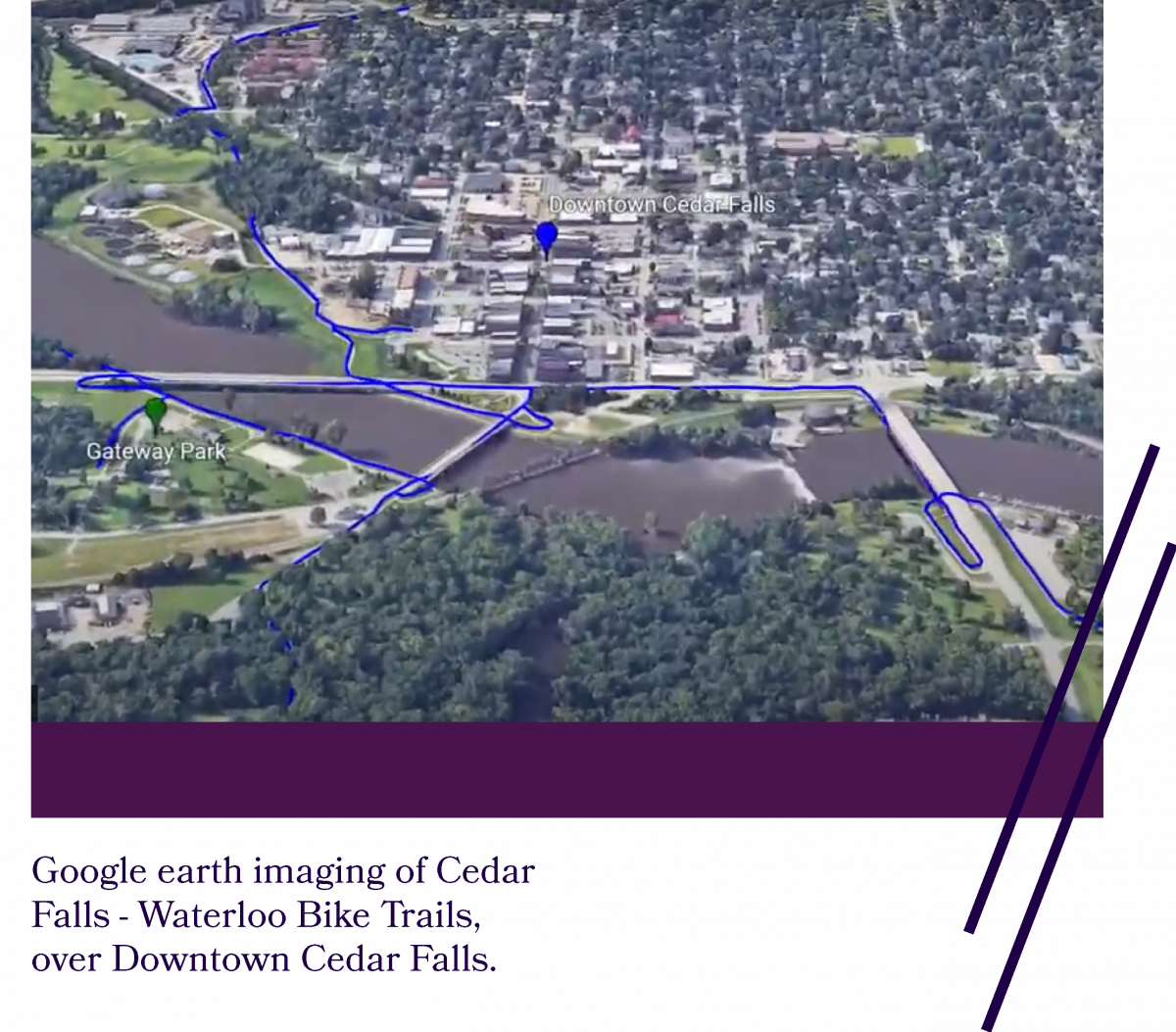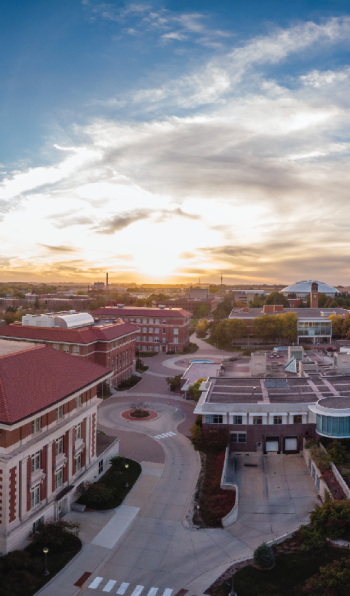 At UNI, Geography and Geographic Information Sciences (GIS) majors have a unique opportunity for real world experience. Using cutting-edge technology, students have been able to aid in the updates of mapping and capturing photos for local attractions and the university to use to develop interactive digital virtual resources.
John DeGroote, instructor of geography and director of the GeoInformatics Training Research Education and Extension (GeoTREE) Center, leads his students through working with these high-tech programs and gadgets.
One of the programs DeGroote explores in his class is Google Earth Studio. Earth Studio, according to Google, is a "web-based animation tool for Google Earth imagery." Students are taught how to utilize Earth studio and the software behind it.
In one of DeGroote's classes this past year, each student was assigned to work with one of the three community partners: Experience Waterloo, Cedar Falls Tourism & Visitors Bureau and Hartman Reserve Nature Center.
Each organization had specific wants and needs. For example, for Cedar Falls Tourism, one of the initiatives was to capture 360° imagery of the event centers around Cedar Falls. The goal was to display how approachable Cedar Falls is compared to how it might appear on any other given map. The students in his class and who work with the GeoTREE Center utilized the University's 360° camera. Using this camera, they captured 360° images of specific event centers around Cedar Falls and the UNI campus.
Campbell Hoffman, a summer 2021 GIS graduate who has worked with GeoTREE for the past year, was capturing 360° images of the Gallagher Bluedorn Performing Arts Center (GBPAC) when we caught up with him in Mid-May. The 360° camera Hoffman works with stands on a large tripod with about six different lenses.
He took the time to explain that in order to get a full, comprehensive photo of the building that is user-friendly for Google Street View, you have to move the camera about 15 feet per photo. The camera is connected to the user's phone. That way, if possible, you can hide behind a corner to take the photo. However, if you're outside taking photos on a bike trail, things may get a little more complicated; i.e., hiding underneath the camera and/or cropping yourself out of the photo during the editing process. Once the photos are edited and approved, they are uploaded to Google Street View for the public to use.
Over 7,000 photos have been produced and published by UNI students onto Google Street View. Photos of UNI's campus, local trails, state parks, etc., now have over three million views since publication.
"It's a great way for students to do some real world work," said Hoffman. "It's a paid experience and a job that's flexible during the school year and in the summer. It's fun, gets you to places around town and outside."
With a strongly in-demand workforce and the ever-growing use of technology, the world of geography and GIS has never been more vital and beneficial to our everyday lives.
Students like Hoffman, and professors like DeGroote, are able to share their skills using this cutting-edge technology that will benefit anyone who passes through any small town or big city.