Coping with COVID
Gerontology students and alumni reflect on a year full of challenges, and a season of growth and opportunity.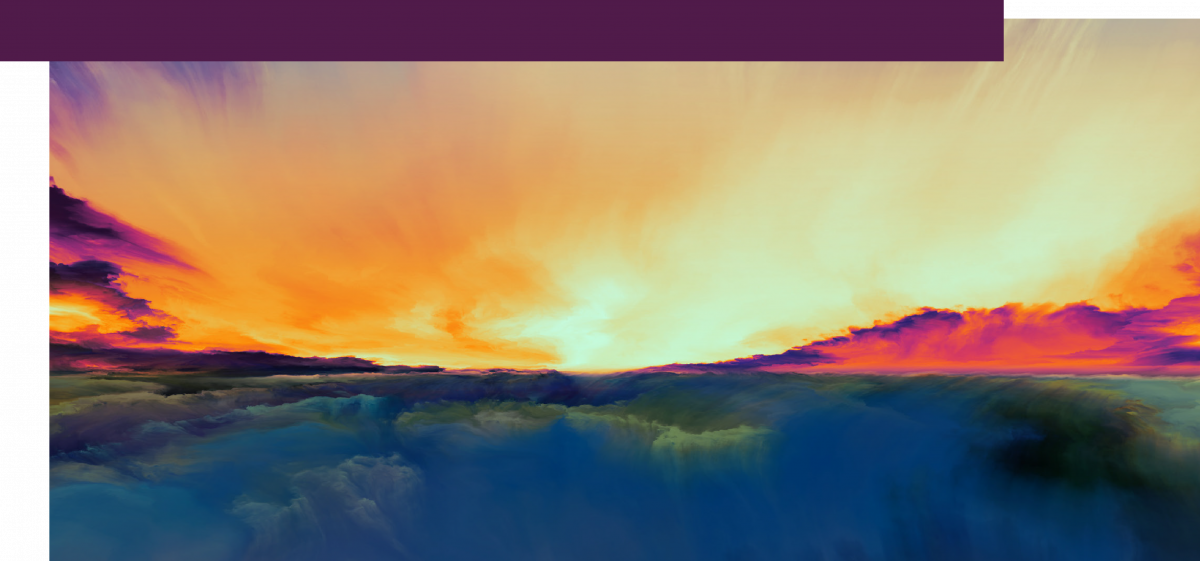 The COVID-19 pandemic has caused tremendous chaos in all of our lives this past year. Isolation, loss, confusion, political differences … the list could go on. However, one group of individuals endured these struggles perhaps more profoundly than any other.
The onset of the pandemic pushed aging adults into extreme isolation. Whether at home or in residential living settings, they retreated into the shadows, separated from loved ones. There, alone, they heard overwhelming public sentiments that COVID was "an old person's disease." They were a disposable population, it seemed, abandoned by those younger, stronger and more immune.
Fortunately, the gerontology program at UNI strayed away from these stereotypes and fought hard for the aging community, and their family and friends, for a safe return to a life after COVID.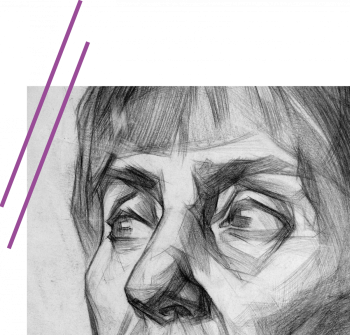 Each gerontology major at UNI is required to complete an internship in one of a variety of settings such as adult day centers, state and federal agencies, nursing homes, senior centers, assisted living and retirement communities.
A number of students were set to complete their internships in spring 2020. As the pandemic hit Iowa, nursing homes and other older adult care facilities had harsh misconceptions; much of the public believed that COVID was only spreading in nursing homes and wanted to steer away. This left older adults alone, and facilities hurting. Employees were leaving their jobs because they didn't feel safe. Families couldn't come visit. Older adults, and especially those affected by dementia, were scared and confused.
The gerontology majors found themselves to be in demand more than ever. Internships and job opportunities were ample as facilities needed staff, especially individuals with a passion and understanding in caring for older adults.
Although the need was there, it was not an easy transition for those starting new internships, or for those who were brand new to the administration board at various facilities. Elaine Eshbaugh, program coordinator and professor of gerontology at UNI, expressed that she now knows her students "better than ever" because of this. Eshbaugh frequently met with her interns over Zoom and by phone; there was a lot of strong communication flowing through the program during these times.
The students were also faced with the struggle of simply living as a college student, in a college town, during a pandemic. With quarantine, social distancing and many other guidelines put into place for everyone's safety, students working in older adult caring facilities were faced with many challenges outside of work. Students commonly live with multiple people, and not every member of the household held the same standard of COVID safety. Gerontology students not only had to think about and be aware of their own health and safety, but also that of the residents they worked with.
Eshbaugh began a 'GeroZoom' series this past year, intended for gerontology students and alumni to share their experiences, but open to anyone interested in listening. The final meeting took place in May, where alumni Jake Bates, '13, discussed his experience in his first job after graduation as a manager for an assisted living care facility. Searching for PPE, working with the ever changing rules and regulations of COVID, and fighting for staff to stay are just a few of the complications new managers faced.
One intern, Megan Zimmerman, '20, created a "COVID coordination" position at a continuing care retirement community in the spring of 2020. Zimmerman took on this initiative during her unpaid internship and began completing tasks no one else in the facility had time for. Tedious, crucial tasks including face shield assembly, tracking of PPE inventory and continuously tracking the ever changing COVID guidelines created by the Center for Disease Control. Zimmerman also created a flow chart that tracked COVID-19 exposures among employees and residents to determine who was able to come into work each day.

Zimmerman would pack an overnight bag when going into her shift to prepare for a COVID exposure either from her home to avoid exposing the residents, or from the facility to avoid exposing her roommates. Because this wasn't her paid job, Zimmerman and Eshbaugh were in active communication every day, constantly contemplating the risk to complete this internship, and the decision to continue.
Ultimately, Zimmerman stayed. "I wanted to be helpful and continue to care for the residents the best I could. It was emotionally taxing … but it was an interesting season to be in and learn from."
Gerontology specialists now more than ever understand the importance of caring for older adults during difficult times. While in a largely demanding career, these students and professionals persevered with their passions to give the best possible care for older adults living in care facilities during an ever-changing pandemic.