Retiring

Please join us in wishing our recently retired faculty and staff a heartfelt congratulations!
Their work has made an everlasting impact on the University of Northern Iowa and we are so appreciative of their commitment and dedication to help our students grow. If you have a memory you'd like to share on this page, please let us know via our alumni updates page.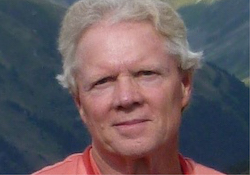 Dennis Dahms
Dennis Dahms was a vital and critical member of the Department of Geography throughout his long and storied career at UNI, and his continuing scholarly activity remains the envy of most of the university.
Dennis is an associate editor of Catena, one of Quaternary Geomorphology's premier journals, and just in the last two years has published the following work:
"Age, geochemistry and geomorphic significance of  new Lava Creek ash exposures from Lander, WY, USA," Geomorphology (in review)
"Dynamic Soils"; Chapter 427 "Pedology" in Encyclopedia of Soils in the Environment (2nd Ed.)
"Landscape Evolution, post-LGM surface denudation and soil weathering processes from Dickinson Park mire, Wind River Range, Wyoming (USA)," Geomorphology
"The Deglaciation of the Americas during the Last Glacial Termination," Earth-Science Reviews
Dennis plans to continue writing grants and papers and will maintain a lab on campus.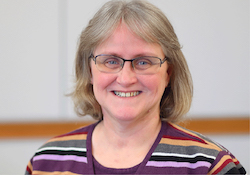 Katrinka Carpenter
Katrinka Carpenter retired in October 2022 after 37 years of service to UNI. In addition to her seven and a half years in the Department of Political Science, Katrinka worked in the College of Education, the Departments of Theater and Accounting, and the School of Applied Human Sciences, among other offices.
With her support and hard work, political science's annual Women in Politics Scholarship Benefit doubled in size. She was integral to planning the department's American Democracy Project and PanthersVote efforts and to the growth and success of UNI's student Model United Nations group which travels regularly to national and international competitions. She additionally provided vital support in the transition of the Master of Public Policy program to a successful online program.
From Department Head Scott Peters, "Most of all, though, Katrinka offered compassionate, patient and helpful service to our faculty and students, guiding us through university processes, directing us to the offices that could answer our questions, keeping us on task and making sure we didn't miss deadlines."
In her retirement, Katrinka plans to spend more time with her family, pursue her interest in local history and volunteer with her local library.
 
Jan Cornelius
Jan Cornelius retired from her role as secretary in the Department of Psychology in April 2022. She began working at UNI in March of 2001 and held several different positions in the college, including as a secretary for the Iowa Center for Immigrant Leadership and Integration and as a grants administrative assistant. She served as the psychology secretary for 14 years and was the point person for many students who needed help with registration, advising and life. She helped usher in many electronic processes in the department and was instrumental in organizing the department's move from the now-demolished Baker Hall to the newly renovated Bartlett Hall. Jan continues to live in Cedar Falls and is spending a lot more time with her grandchildren.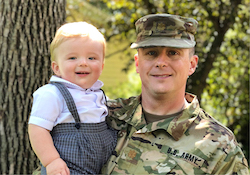 Major Bert Flather
Major Bert Flather retired from UNI's Department of Military Science in May 2022. He is a field artillery officer with a career that spans 23 years of service in the Army. Bert came to the program from Fort Stewart, GA, in 2018 as an assistant professor of military science and never looked back. He has served multiple positions in the department, including operations officer, recruiting operations officer, freshman instructor, military history instructor, CSBS senator, and executive committee member. Bert looks forward to remaining in Cedar Falls and enjoying time with his family, including his wife Kate, 4-year-old son Quinn and 1-year old daughter Eleanor.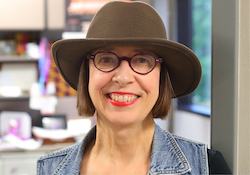 Annette Lynch
Annette Lynch retired in May 2022 after over 30 years at UNI. During her time, Annette held multiple positions vital to the university's core mission. She was director of the women's studies program, a co-founding director of the Center for Violence Prevention and a director of the School of Applied Human Sciences, for which she was recognized as the United Faculty Administrator of the year.
Annette has been a tireless advocate for her students. Her teaching excellence has been recognized, in-part, by the various teaching awards she has earned. However, a larger part of her success can be witnessed through the prolonged mentoring relationships she engages in with her students after they graduate.
At UNI, Annette has been a strong scholar, authoring over 20 peer-reviewed articles, books and book chapters. In addition, she has participated in close to 40 peer-reviewed presentations over her career. Most importantly, Annette has consistently applied her research to communities in which she lives and works to better people's lives.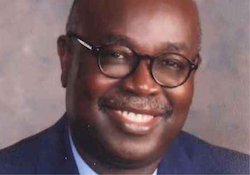 John 'Henry' Owusu
John 'Henry' Owusu was an indispensable and crucial member of the Department of Geography throughout his 22 years at UNI. He is a leading expert on economic development and resource management in Sub-Saharan Africa through his research on the timber trade. In addition, through excellent teaching and dedicated mentoring, he has had an outstanding record of fostering and advancing student success through his LAC classes. He plans to continue working and publishing on Sub-Saharan development issues while splitting his time between Ghana and Iowa.
Finally, Annette has been the type of colleague any faculty member would be lucky to have. She has been a mentor, encourager and friend to everyone she works with, and is willing to stand up for what she believes in. UNI, the College of Social and Behavioral Sciences, and School of Applied Human Sciences have all benefited because Annette chose to become a faculty member here in the fall of 1991.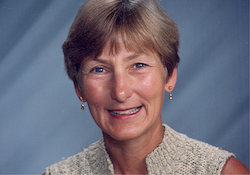 Anne Woodrick
Anne Woodrick's legacy at UNI will be grounded in her reputation as an outstanding teacher. Anne consistently demonstrated a great passion for teaching. Demanding but fair, she was employing critical thinking strategies in all of her classes years before the approach became a widespread expectation. Anne also did important research during her years at UNI, with articles published in many highly regarded journals.
Central to her outstanding record of service was Anne's many years with UNI athletics. She served as the NCAA Faculty Athletics Representative from 2002-2011, one of the most demanding and time-consuming service jobs on campus. She also served on the Missouri Valley Conference President's Council and she was a member of the search committee that hired women's basketball head coach Tanya Warren. When she was recently inducted into the 2021 UNI Athletics Hall of Fame, it was duly noted that Anne "impacted the lives of countless student-athletes through her advocacy and leadership."