In Memoriam
A life that touches others goes on forever
We are grateful for the time we had with the beloved professors who passed during the spring - fall 2022.
They will live on through the many memories they shared with their family, friends, students and colleagues. If you have a memory you'd like to share on this page, please let us know via our alumni updates page.
Thomas W. Keefe III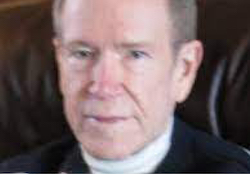 Thomas W. Keefe III passed away April 22, 2022.
Thomas was a man with deep convictions and a drive to advocate for others. He loved to teach and was known for sharing his knowledge with any who stopped to listen.
Thomas was also an avid runner, regularly running long-distance road races and participating in marathons and triathlons.
Thomas was born in North Charleroi, Pennsylvania, and attended graduate school in Colorado, after which he joined the Air Force Medical Corps, where he worked as a psychiatric social worker providing counseling for men returning from Vietnam. This gave him a deep understanding of the stress that comes with war and returning to peace. He later earned his Doctorate of Social Work from Utah State.
After earning his doctorate, he began as a professor of social work at the University of Northern Iowa. Here, he contributed to several textbooks, including two as the primary author. He also wrote many articles about social work, advocating for stress management strategies, particularly exercise and meditation. While serving as the head of the Department of Social Work, Thomas spearheaded the development of the graduate program. In keeping with his passion for others, he was active in the Democratic Party, a member of Citizens for Peace and challenged people to vote and be politically active.
 
James (Jim) McCullagh
James (Jim) McCullagh passed away April 27, 2022.
Jim was born on August 26, 1936 and grew up in New York, New York. His parents emigrated from County Tyrone in Northern Ireland, making Jim a dual U.S. and Irish citizen. He served in the Army for three years in several locations, including Germany and California.
He attended Curry College in Massachusetts before graduating with a bachelor's degree in philosophy from Chico State University in 1963. He received a Master of Science in Social Work (MSSW) from the University of Missouri-Columbia in 1970 where he met his wife Cheryl Ann Edwards.
Jim worked as a welfare worker in San Francisco in the early to mid-1960s. Before coming to UNI, he was an assistant professor at the University of Kentucky. Jim, his wife and their son moved to Cedar Falls in 1981.
Jim was a professor of social work at the University of Northern Iowa from 1981 until he retired in 2021. He was honored with the Randy A. Fisher Lifetime Achievement Award as well as a UNI regent's award. His research focused on Native Americans and their contribution to social work. As a part-time lawyer he focused on juvenile law in Cedar Falls and Waterloo. Jim was a member of St. Stephen's Student Center in Cedar Falls where he volunteered as the sacristan for over a decade. Additionally, Jim was a Benedictine Oblate.
Jim loved to travel. He visited Europe many times including several visits with his family in Northern Ireland. He also visited Israel, where he worked on a kibbutz for four months. He additionally often traveled to Hilton Head with family and friends. Jim was an avid antique collector and deeply enjoyed puzzles and Sudoku.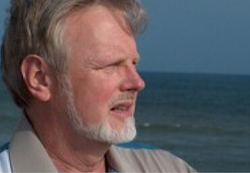 John Somervill
John Somervill passed away May 11, 2022.
John was born in Memphis, Tennessee. He received a bachelor's degree in psychology from Rhodes College; a master's degree in psychology from the University of Mississippi; a Doctor of Philosophy (PhD) in clinical psychology from the University of Arkansas; and a clinical internship in the Department of Psychiatry at the Ohio State University Health Center. He was a professor at Southern University from 1969 - 1975.
John devoted nearly 40 years to the University of Northern Iowa and taught psychology from 1975 - 2013 and served as the dean of the Graduate College from 1989 - 2004.
John understood that education was the gateway to success and personal advancement, and he was committed to helping others regardless of race or ethnicity. While dean of the Graduate College, he presided over the development of new interdisciplinary master's programs in public policy, women's studies and environmental science.
He emphasized the development of recruitment strategies which led to the highest increase in graduate enrollment in the history of the university at that time. Much of his work focused on recruiting students from Historically Black Colleges and Universities (HBCUs).
John supervised numerous honors and master's theses and many of his students have gone on to successful careers in psychology and other disciplines. Even in retirement, John continued to be a friend, mentor and voice of encouragement.
After his retirement, John and his wife, Darcy, moved to Orange Beach, Alabama. They later moved to Inman, South Carolina to be closer to family. He was an expert gardener and cook. He enjoyed fishing, entertaining, varied creative endeavors and adoring his pets.
He is remembered for his friendliness, thoughtfulness, and genuine love for those around him. John had a quick wit and a (sometimes corny) sense of humor that lifted everyone's spirits and kept us all laughing.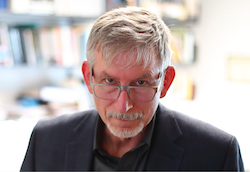 B. Keith Crew
B. Keith Crew passed away September 1, 2022.
Growing up, Keith enjoyed his mother's fantastic Southern cooking, playing competitive board and yard games, and being mischievous with his three brothers. His father was in the United States Air Force, and Keith fondly remembered attending school in Cape Cod, Massachusetts; Okinawa, Japan; Tampa, Florida; and Montgomery, Alabama.
Keith attended Auburn University at Montgomery for his undergraduate degree. He received his master's and doctoral degrees from the University of Kentucky in sociology, specializing in criminology. He taught criminology at the University of Northern Iowa for 34 years, before his retirement in 2019. He enjoyed teaching classes, engaging with his students, and focusing on his research related to social deviance and equality in the courts. Keith served as chair for the Department of Sociology, Anthropology and Criminology; as a member and prisoner advocate on the Institutional Review Board; and was an active participant in several professional organizations. He was a regular attendee at noon basketball pick-up games with his colleagues and played in other basketball and softball leagues with his friends.
On October 17, 1992, Keith married Mary Jane (Mayhew) Rundall. He quickly adapted to the role of "dad" for her two children and enjoyed attending their athletic and music events, coaching, helping with homework, and guiding them through their teenage years and early adulthood.
Keith was diagnosed with Parkinson's disease in his 40's. Despite increasing symptoms over the years, he and Mary Jane remained active, going on fishing trips, traveling to Italy, visiting their children and grandchildren, attending sporting events, theater performances, and having game nights with their friends.
Keith learned to fish from his father and later fishing became a passion (obsession). He also enjoyed yard games, drawing, writing comic strips and other works of humorous fiction, and listening to an eclectic mix of music from the Mississippi delta blues to abstract jazz, from psychedelic and avant-garde rock to classical symphonies. Keith loved making people laugh and was known to crack bad jokes constantly. One of his most recent pastimes was playing very competitive games of Scrabble with Mary Jane during lunch. He was an ardent fan of the Alabama Crimson Tide football team - Roll Tide!